Developing a successful HIV/AIDS research program in the current competitive funding climate is challenging and may be greatly enhanced by the generation of supportive preliminary data, networking with faculty members that have complimentary research experience and support from an established mentor.  The CFAR Developmental Core provides resources and services to CFAR members to enhance career development in basic, clinical or social and behavioral sciences.   Resources and services provided by the Developmental Core include funding for small grants to assist CFAR members in the generation of preliminary data to support grant proposals submitted to external funding agencies.   The Developmental Core also participates in recruitment of faculty with HIV/AIDS research expertise not currently represented at Duke to enhance the HIV/AIDS research network.  Finally, the Developmental Core provides mentoring resources and services and works to partner junior CFAR members with established CFAR members to serve as mentors able to provide guidance and support to enhance faculty development. 
Services provided by the CFAR Developmental Core are listed below.   Please contact the Developmental Core with recommendations for other faculty support services not listed below.
Funding for pilot projects
The Developmental Core provides research support through the peer-reviewed Pilot Grants and Microgrant Awards.  Pilot requests for proposals are released each year in January with an award date of July 1st.  A written critique based on the NIH scoring system and summary statement will be provided to all applicants as a tool to provide scientific feedback and grant-writing mentoring.  Applicants submitting proposals for pilot funding are encouraged to include other CFAR cores when preparing pilot project proposals (i.e., Immunology Core, Quantitative Sciences Core, Clinical Core and the Social and Behavioral Sciences Core).
For a list of previous grant awards, see this link.
Faculty recruitment (professional network development)
The Developmental Core provides direct financial support to allow recruitment of talented faculty in targeted areas who complement and enhance the CFAR HIV/AIDS research agenda.   The Developmental Core may partner with other Departments, Centers or Institutes in the recruitment or retention of faculty members performing HIV/AIDS research.   Please contact the Developmental Core to recommend a faculty recruit that may be suitable for a support from the CFAR Developmental Core.
Mentoring
The Developmental Core provides mentoring resources to ensure effective mentoring is available to support junior faculty members.  Mentoring resources include tools to enhance a previously developed mentoring plan (mentor and mentee evaluation forms, mentoring plan templates, etc.) or assistance developing a mentoring plan or selecting a mentor.   Assistance with grant preparation and grant pre-review prior to submission to external funding agencies is also available.
Mentoring Resources
Grant Review
The Core staff will perform or arrange for an internal review of any HIV-related grant prior to submission, as well as meet to review a grant revision in response to reviewers, including the CFAR Pilot Grants. 
Early Career Grant Review Training
The Core staff will provide early career grant review training by inviting senior postdocs and junior faculty to participate in the CFAR Pilot Grant Review process and receive mentoring around the review of a grant application.  This training provides insight into the process behind an NIH-style study section review.
Faculty recruits and their research supported by the CFAR Developmental Core.
David Tobin, Ph.D.:  The CFAR participated in the recruitment of Dr. David Tobin.   Dr. Tobin was a recipient of an NIH New Innovator award in 2011, as well as a Mallinckrodt Scholar Award, a Searle Scholar Award, an ICAAC Young Investigator Award, and a Vallee Foundation Young Investigator Award.  Dr. Tobin also received a Duke Small Grant award "Genetic susceptibility to tuberculosis in the context of HIV infection."   Dr. Tobin's small grant was an extension of his earlier work that demonstrated that protection from Mycobacterium tuberculosis (tuberculosis) infection was controlled by levels of host LTA4H, an enzyme that controls the balance of pro- and anti-inflammatory eicosanoids. Additionally, human variants at the LTA4H locus were associated with host resistance or susceptibility to tuberculosis infection and treatment responsiveness to adjunctive therapy.  Dr. Tobin's small grant award will extend his earlier observations and determine if the LTA4H gene sequence is important in tuberculosis susceptibility in the context of HIV infection.
Sallie Permar, M.D., Ph.D.:  The CFAR participated in the recruitment of Dr. Sallie Permar.   Dr. Permar was a recipient of the NIH New Innovator award in 2012 and an NIH NIAID R01 in 2013.  Dr. Permar also received a Duke Small Grant award "A novel HIV-neutralizing protein isolated from breast milk".  Dr. Permar's research related to this small grant identified a novel HIV-1 neutralizing protein in breast milk: Tenascin-C (TNC).  The identification of this protein in breast milk may explain why the majority of HIV-1-exposed infants that are breastfed are protected against HIV-1 transmission.
Eve Puffer, Ph.D.     The CFAR participated in the recruitment of Dr. Eve Puffer.  Dr. Puffer's research focuses on developing and evaluating community-based interventions to promote child mental health, improve family functioning, and prevent HIV risk behavior.  Dr. Puffer received a Duke Small Grant award "A model of family therapy for HIV prevention and adolescent emotional support in rural Kenya: A development and pilot study."  The goal of Dr. Puffer's Small Grant award is to develop a family therapy intervention for very low-resource settings to reduce HIV risk and treat mental health problems among adolescents and their caregivers.
Developmental Core group email: cfar-dev-core@duke.edu
Leadership: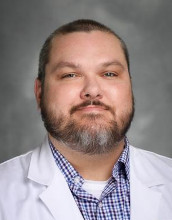 Director, CFAR Developmental Core
R.Keith Reeves, Ph.D.
Professor of Surgery
keith.reeves@duke.edu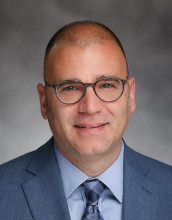 Associate Director for Basic Research, CFAR Developmental Core
Justin Pollara, Ph.D.
Assistant Professor in Surgery
justin.pollara@duke.edu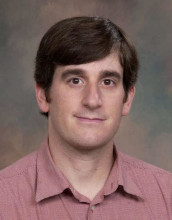 Associate Director for Clinical Research, CFAR Developmental Core
Jason Stout, M.D.
Professor of Medicine
stout002@mc.duke.edu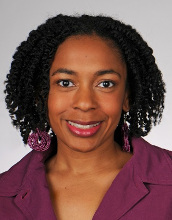 Associate Director for Social & Behavioral Research, CFAR Developmental Core
Tiarney Ritchwood, Ph.D.
Assistant Professor in Family Medicine and Community Health
tiarney.ritchwood@duke.edu
Kelly Suñé, Program Coordinator kelly.sune@duke.edu