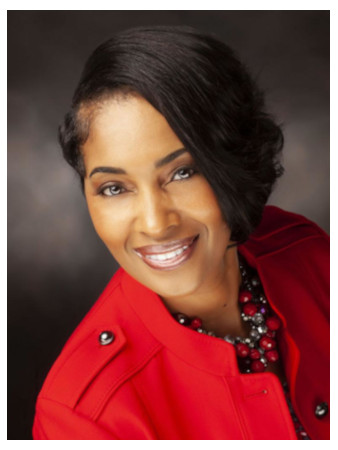 Dr. Schenita Randolph is an Associate Professor in the Duke School of Nursing and is the director and principal investigator of the HEEAT Research Lab. The HEEAT Research Lab addresses health disparities through engagement, equity, advocacy, and trust using a nurse led model of care and trusted spaces that already exist in Black communities. A nurse for over 25 years, Randolph came to Duke seven years ago as an Assistant Professor in the School of Nursing with a PhD in public health. Within the first couple of years, she became an Associate Director in the Community Engagement Core of the Duke CTSI.
Dr. Randolph's research focuses heavily in partnering with the community to develop culturally and socially relevant interventions to address inequities. Her research focuses on Black cisgender women and PrEP use in the United States South. Black women have a higher rate of HIV diagnosis compared to women of other races and ethnicities, and less than 2% take PrEP. Randolph's current research project—Using PrEP, Doing it for Ourselves (UPDOS) Protective Styles—is a community intervention designed to improve awareness, knowledge and uptake of PrEP among Black women. This research is conducted in partnership with beauty salons and stylists, and the intervention includes three components:  (1) training with stylists on sexual health, HIV and PrEP; (2) a sitcom series called "The Wright Place" that tells the stories of the lived experiences of a diverse group of Black women and the decision process to start PrEP; (3) accessing PrEP through a navigator or telehealth, and "The TALK," which is a tool for Black adolescents and their care givers that provides resources and conversations about sexual health and racism, its impact on health, and racial identity and development, accessed through barbershops and beauty salons.
CFAR funded the formative work for UPDO Protective Styles, which included qualitative interviews with salon owners, stylists, and Black cisgender women. Dr. Randolph described how CFAR funding helped to shape the development, content and delivery of this study: "We are preparing to submit an R01 to conduct a cluster randomized control trial. We are collaborating with one the CFAR's biostatisticians and have a few peer reviews and Think Tanks scheduled with members of the CFAR."
She says the most exciting part of her research is "Our intentionality around engaging the population in which this research is intended to benefit. We do that throughout the research process." She explains that there is an advisory council of about 12 members who have been consistently and enthusiastically engaged in this work for the past 7 years. Dr. Randolph has also been very intentional to make sure this research is having not only a scientific impact, but also developing real, sustainable interventions that will last after funding has ceased. "I am excited by the scientific equity that happens in the HEEAT lab, meaning we recognize our community as partners. We value them and recognize the importance of bidirectional partnership, communication and influence.  Although our individual missions may differ, our collective mission is the same- and that is to promote health and well-being in the Black community.  This has been critical to our success."