The Quality Assurance for Duke Vaccine Immunogenicity Programs (QADVIP) (Director: M. Sarzotti-Kelsoe) was originally created in 2002, under the name of Duke CFAR Central Quality Assurance Unit (CQAU), to implement a quality system for three HIV Vaccine Trials Network (HVTN) Endpoint Assay Laboratories.
Today, QADVIP oversees Good Clinical Laboratory Practice (GCLP) compliance by multiple laboratories (CFAR and non-CFAR affiliated) at Duke and outside of Duke involved in processing and immunogenicity endpoint assessment of specimens from HIV, SARS CoV-2, influenza, malaria, and other -vaccine phase I-III clinical trials.
QADVIP has expanded its operations within the CFAR community and to its strategic partners. This has involved monitoring/managing quality and establishing proficiency testing programs for multiple vaccine consortia associated with Duke CFAR, Collaboration for AIDS Vaccine Discovery (CAVD), Duke Center for Human Systems Immunology (CHSI), and Duke Human Vaccine Institute (DHVI) laboratories (EQAPOL, VQA). The QADVIP also oversees quality implementation in laboratories conducting non HIV studies, such as the DHVI Accessioning Unit, DHVI Protein Production Facility, the Collaborative Influenza Vaccine Innovation Centers (CIVICs), the Substrate Services Core Research Support (SSCRS) and Surgical Critical Care Initiative (SC2i).
ISO 17020 Accredited Services:
Audits and Monitoring
The QADVIP performs facility, in-process and data audits to ensure compliance to applicable regulations/guidance. An audit report detailing observations and findings is generated as a deliverable and QADVIP can follow-up with the laboratory with an audit report response form (corrective action plan) to set a timetable to compliance.
Document Review/Management and Document Control
QADVIP can assist laboratories in the creation and implementation of Standard Operating Procedures, Study Plans, Final Reports, Validation Plans and other policies and promote the development of mechanisms for document control.
Standard Services*:
Assistance with Regulations/Guidance
The QADVIP can assist the laboratory in the interpretation and application of various federal and international regulations/guidance necessary for compliance to Sponsor requirements, such as ISO 17043 and College of American Pathologists (CAP).
Quality Consultation
The QADVIP has extensive experience in advising on implementing quality into basic research and development laboratories. This typically involves an initial site-visit of the laboratory with a report of observations and recommendations as follow-up.
GCLP Training
The QADVIP can provide customized training on the applicable elements of Good Clinical Laboratory Practice as endorsed by the NIAID, RQA, and EMA.
Certificate of Analysis (COA) Review
The QADVIP offers review services of raw data, submitted in conjunction with the associated COA's providing QA signatory approvals, compliant with GCLP and ISO/IEC.
Assay Validation**
The QADVIP can assist laboratories in formal processes of method qualification and validation following ICH Q2 (R1) and FDA guidance, through training in validation, overseeing quality implementation in the development of validation plans, the conduction of validation assays, and the preparation of a validation final report.
*Standard services are not included under the scope of the ISO 17020:2012 accreditation.
**Examples of laboratory endpoint assays under quality assurance oversight: Binding Antibody Multiplex Assays (BAMA), Enzyme–linked immunosorbent assays (ELISA), Enzyme-linked ImmunoSpot (ELISPOT) Assays, Neutralizing Antibody (NAb) Assays, Antibody-dependent Cell-mediated Cytotoxicity Assays (ADCC), Intracellular Cytokine Staining Assays (ICS), Biolayer Interferometry (BLI)
In 2020 the QADVIP was accredited for compliance with the International Organization for Standardization (ISO) 17020:2012 as an Inspection Body, by ANAB and ILAC (cert. AI-2871). This standard provides guidance for inspection bodies, focusing on the ability to manage impartiality and conflicts of interest throughout the entire audit process. QADVIP is one of approximately five QA Departments of this type in the world to become accredited and recognized internationally as an ISO 17020 inspection body. QADVIP is also one of the first QA units to become ISO 17020 accredited within Academia.
This publication details the "harmonization" efforts between NIAID GCLP and RQA GCLP, which was led by the CFAR CQAU.
This publication details the establishment of an international proficiency testing program for the Neutralzing Antibody Assay for HIV-1 in TZM-bl Cells.
This publication details technology transfer of the Neutralizing Antibody Assay for HIV-1 in TZM-bl Cells to an international network of laboratories operating under GCLP compliance.
This publication details the various steps of establishing an international quality assurance program to oversee the integrity of PBMCs' collection and long-term storage.
This publication details the steps taken to implement GCLP in domestic laboratories previously operating in a research and development environment, as part of an NIH-funded contract.
These publications detail the validation efforts, with QADVIP quality oversight, for several methods and immunogenicity endpoint assays:
Spring 2021
In March 2021, DAIDS GCLP guidelines were updated to version 4.1, pending finalization.  DAIDS will begin auditing based on these updated guidelines in August 2021.

In support of these updated guidelines, DAIDS has developed new GCLP online training, now required for all compliant network participants under QADVIP's quality assurance umbrella.  Contact your lab's quality manager or qadvip@duke.edu for more information on how to access this training.

Surgical Sciences Quality Assurance Unit awarded Researchers of the Month! 
Click here for the article from the "Good News from the Section - March 2021" newsletter.
Spring 2020
In May 2020, QADVIP was notified that its quality oversight of the NAb assays would be required in support of the federal government's "Operation Warp Speed" program that was seeking to have a vaccine against SARS-CoV-2 available by year's end.
Quality Assurance for Duke Vaccine Immunogenicity Programs
2812 Erwin Rd.  Erwin Terrace II
Ste. 301
Durham, NC 27705
qadvip@duke.edu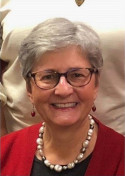 Marcella Sarzotti-Kelsoe, Ph.D.
Director, QADVIP
(919) 684-6373
See short Biography in Immunology Core Leadership
marcellakelsoe@dm.duke.edu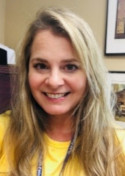 Angela McKenzie
QADVIP Project Planner
(919) 681-7750
Angela McKenzie is a Project Planner with the Quality Assurance of Duke Vaccine Immunogenicity Programs (QADVIP) at Duke University. She brings to the team over 18 years of research experience working for Pharmaceutical, CRO's and academic laboratories. Angela joined the team in February 2017 and has assisted with managing the projects for the Quality Assurance Coordinators.
angela.mckenzie@duke.edu
Rebecca Beerman, Ph.D.
Systems Compliance Manager
(919) 681-1963
Rebecca Beerman joined the QADVIP in October 2020, supporting electronic data management and computer systems validation initiatives for all of the clinical research programs under QADVIP oversight. Rebecca's Duke career started in 2011, as a postdoctoral researcher in the department of Molecular Genetics and Microbiology. In 2017, she joined the newly established Duke Office of Scientific Integrity – ASIST team, helping to develop and implement several research integrity programs and software/data management tools. Rebecca holds a B.S. in Molecular Biology from the University of Pittsburgh and a Ph.D. in Cell and Molecular Biology from the University of Pennsylvania.
rebecca.beerman@duke.edu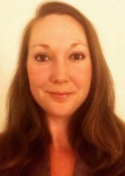 Kristen Skinner
QA & Regulatory Compliance
(919) 681-7790
Kristen Skinner is a Senior Quality Assurance Coordinator at Duke University. She has over 10 years' experience working in CAP accredited clinical laboratories. Kristen joined Duke University in August of 2017 as a coordinator for the Good Clinical Laboratory Practices (GCLP) compliant Quality Assurance for Duke Vaccine Immunogenicity Programs (QADVIP), serving as the ISO 17043 Technical Manager for multiple NIAID and Gates funded research programs. Kristen has worked extensively over the past year to accredit the QADVIP to ISO/IEC 17020 compliance.
kristen.skinner@duke.edu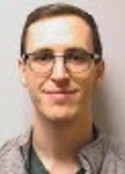 Zachary Korzen-Varin
Senior Coordinator, QA & Compliance
Zachary graduated from NCSU with a B.S. in Microbiology.  He previously worked in an HIV research laboratory at Duke.  In his downtime, he enjoys bird watching and rock climbing with his wife.
zachary.varin@duke.edu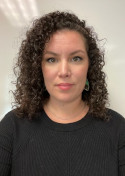 Kelsey Engel
Senior Coordinator, QA & Compliance
(919) 385-5782
Kelsey received her Bachelor's degree in Biological Sciences from the University of North Carolina (UNC) at Charlotte. Kelsey is currently pursuing a Masters in Business Administration with a concentration in Information Systems Management at UNC Wilmington. Her previous technical experience in the ADCC lab allowed for a seamless transition to a regulatory career as a Coordinator for Quality Assurance and Compliance within QADVIP, where she advanced to an internal Senior position. Within the QADVIP, Kelsey has become familiar with aspects of regulatory document management and auditing, while maintaining a respectful, customer service focused attitude to promote the highest quality of research in keeping with GCLP guidelines. Kelsey will assist with the BAMA laboratory.
kelsey.engel@duke.edu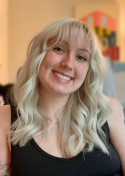 Carley West
Coordinator, QA & Compliance
Carley joined QADVIP in 2022 as a Coordinator for QA and Compliance. She began her career at Duke in HIV, and later SARS-CoV-2, vaccine research. She has a lifelong interest in the development of an effective HIV vaccine and treatment and hopes to facilitate support through quality assurance. Outside of work, she enjoys making art and watching reality TV.
carley.west@duke.edu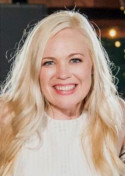 Amanda Parrish
Coordinator, QA & Compliance
Amanda graduated with a B.S. in Biology from East Carolina in 2014. Her first job was in a microbiology lab, where she performed testing on dietary supplements and cosmetics. In 2017, Amanda started working for the North Carolina State Laboratory of Public Health, where she worked in the Newborn Screening department and conducted time-sensitive testing. Amanda spends her spare time with family and visiting the coast and mountains.
amanda.parrish@duke.edu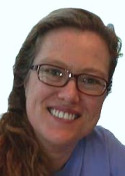 Ariane Vinson, Ph.D.
QA Project Coordinator
Ariane Vinson joined the QADVIP in July 2022. Before that, she taught chemistry, biology, and TEAS prep courses for 11 years at community colleges in Durham and Alamance counties. She received her B.A. in chemistry from Wellesley College and her Ph.D. from Wake Forest University.
ariane.vinson@duke.edu