The Duke Collaborative Community Council (D3C) will gather community members interested in supporting and shaping the conduct and impact of research related to HIV prevention and care. Members will work with researchers and staff from the Duke Center for AIDS Research (CFAR) to contribute to community outreach efforts, help review research proposals and protocols, and identify research priorities that are important to the community.
Membership
We are not currently accepting applications. If you are interested in joining, please email Lizzy Knippler at elizabeth.knippler@duke.edu to be notified when applications re-open.
Leadership
The current D3C Chair is Eugenia R. and the D3C Senior Advisor is Rita M.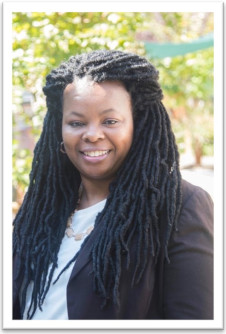 Eugenia Rogers, Chair
I am a native of Durham, NC. I have been fortunate to raise my two beautiful children in the city I love and call home. I am an advocate for literacy and education. As a former librarian I believe we can empower people through education. I am especially enthusiastic about educating people about HIV and the stigma surrounding this virus. I joined the council to be a part of the work the council is doing on behalf of those living with HIV.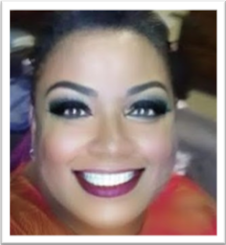 Rita McDaniel, Senior Advisor
I'm originally from Virginia and moved to North Carolina in 1983. Mother of 5. Contracted HIV in 1993. In 2010 I decided to live my life and not let HIV define me and so my journey began....I served on many boards and committees learning all I could about this infection I would live with for a lifetime. I've been a member of North Carolina AIDS Action Network for many years but in 2018 became an employee and am currently working with them. Put my passion is cisgender women of color wanting to educate them on how to protect them from contracting HIV. And educating them on Pep and Prep.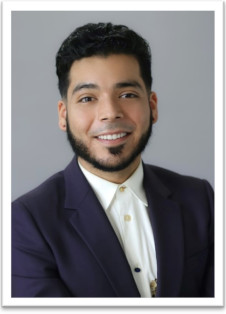 José A. Romero, Founding Co-Chair
José A. Romero (they/them) is a Nonbinary Mexican/Salvadoran living with HIV committed to transformative justice and wellness for all BIPOC LGBTQI2S+ people and their communities. José was born in Washington State and graduated from the University of Pennsylvania with honors in Cultural Anthropology before moving to North Carolina. Since 2012 they have led anti-racist systems change across the US and Mexico in various leadership roles. Since 2017, they have provided gender-affirming Spanish interpretation/translation for clients globally. José is on the Board of the LGBTQ+ Center of Durham, Co-Chair at the SUSTAIN Wellbeing COMPASS Center of the University of Houston, and the inaugural Director of CARE at the Pride Foundation. Their work on HIV Racial Justice is featured in CNN's Blind Angels Series and they are actively recruiting multilingual PLWHIV for leadership opportunities.